my hair is back to being vibrant again and this time i went for blues, i needed something that was going to cover and i didn't want to have to bleach a lot to get the base i needed for oranges and yellows so i settled on blue. the roots and bottom layers are 'shocking blue' and the tips are, 'atomic turquoise,' both are manic panic colors. KidTerror should be pleased since his favorite hair color on me is blue.
next time i may go purple, or do something drastic with bleach and go neon green or something, it's a fair option since i already have the color handy. yesterday when i colored i counted 12 individual colors not including a few natural tones that i had handy......addiction much? i think so, good thing it's not too harmful since i'm careful and have experience.
currently i'm really into the idea of neon colors so i may opt for one of those next and forgo jewel tones, for a while.
i love rambling about my hair~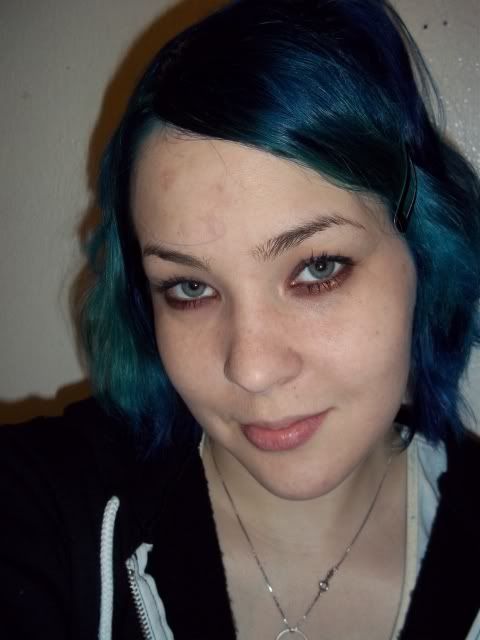 ***btw, i didn't cut my hair, most of it is just pulled back...